&nbsp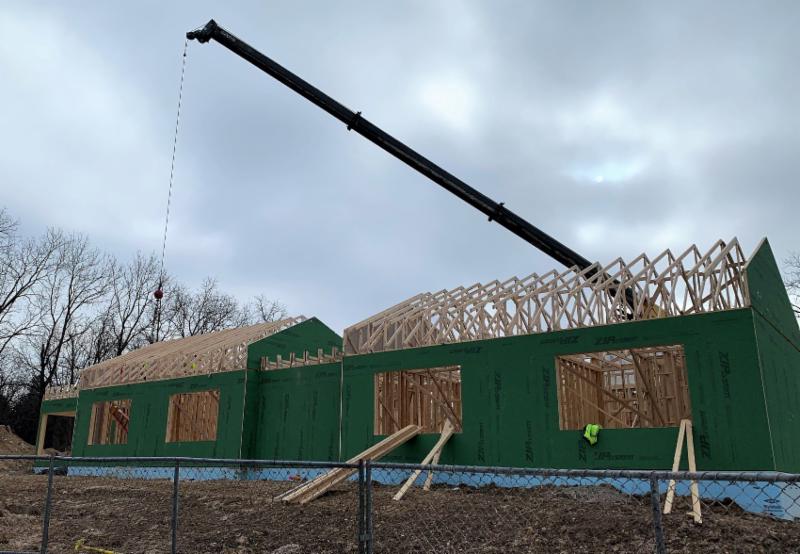 The walls are up!
Building each other up!
The walls are rising up and with it all the beams, trusses, cross bars, stabilizers, roof boards, and more! This new building represents our continued mission to provide a healing atmosphere for Christian Science nursing. The walls and entire structure are symbols of strength, shelter, and beauty. They reflect divine qualities and are meant to bless and protect.
Sometimes walls can appear otherwise, perhaps separating or dividing. But that depends on your view of them. Here at Clearview Home we take seriously our purpose and mission to supply a healing sanctuary, honoring the wholeness of God's man for everyone. To do that we not only see and build secure walls, but we also build bridges. Like the parable of the Good Samaritan in the Bible, this traveling Samaritan built bridges, too. He crossed over to a space to touch a man who many thought was untouchable. He lifted and carried him to a safe place. He extended his stay by paying the innkeeper for additional care and services. After Jesus told this parable, he said, "Go, and do thou likewise." (see Luke 10:25-37)
Jesus' declaration is a demand as well as a promise. Our staff, volunteers, and community often act in these bridge-building and wall-surrounding ways. These activities are powerful and Love-sustained—uniting us all in benevolent endeavors.
Today everyone at Clearview is extremely grateful that we are building this bridge to a new era of enlarging our community, working together with our neighbors, establishing new plans for growth, and being more inclusive of a wider region outside our Wisconsin borders.
We hope you will also cherish and support this building project with us—tangible walls and metaphorical bridges. Keep us in your daily prayers and engage with us by visiting, calling, referring our services, attending our events, volunteering, and giving. The Clearview Home promise is fulfilled in and by you—a dear member of our community.
Please enjoy the photos below and like us on Facebook to see weekly progress.
With love and appreciation from all of us at Clearview Home!