&nbsp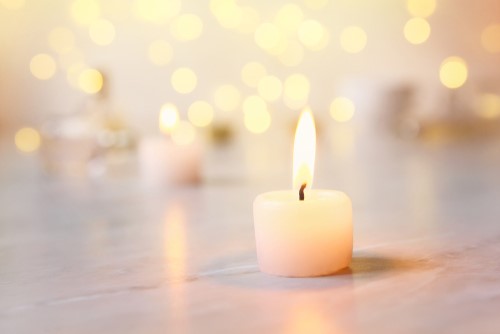 Light Up Your Faith
Clearview Home has received a challenge grant for $15,000. Contributions between now and September 30th will be applied to the goal. These funds will support our mission "to shine the light of Love and healing through Christian Science nursing."
"The spirit of man is the candle of the Lord…" (Proverbs 20:27, to ,). Your candle, your faith, your fire brightens the world to God's power.
Is Clearview Home, a Christian Science nursing facility, a place to stay in your room and draw the shades?
Or is it a place to light your fire, rekindle your Christian Science practice, and renew your first love?
Christian Science nurses strive to light their candles and provide an atmosphere that reignites others to the healing demonstrations promised by the Comforter. Have you ever been to those candlelight ceremonies where one person with a candle lights another person's candle, and this sharing continues until the whole room is full of light? And it started with just one candle.
This is a simple illustration of Christ power. Our Matching Campaign gives you the opportunity to shine your light, help others, light up the entire room and region. Dewitt John in his editorial in the Christian Science Sentinel (April, 1983) entitled, "Hot, cold or lukewarm?" states: A spark of spiritual vision needs to ignite our thoughts. Our hearts need to burn within us. If the heart is cold, how can one expect his life to be filled with warmth? If the heart is lukewarm toward the understanding of God, how can one expect the spiritual growth that replaces inertia with progress?
Progress is what Clearview Home is about. It is seeing the necessity for the ever-unfolding, light-filled expression of God's being. Come glow with us!
Campaign details: Let's light quickly and keep the candles burning.
All gifts up to $15,000 received between August 1 and September 30, 2020
will be doubled. But there's more opportunity to support our mission.
Total contributions needed for the 2020 budget,
without drawing on our invested reserves, are $300,000.
Thank YOU, Volunteers!
What a beautiful July day it was to tend to our grounds and witness the beauty and improvements. Garden days may be scheduled at your convenience.
There are still several outdoor or at home volunteer projects available. Click here to volunteer or find out more. Check out these photos…
Lord, may Thy truth upon the heart Now fall and dwell as heavenly dew, And flowers of grace in freshness start Where once the weeds of error grew. (Hymn. 322:2)
Chairside Chats Continue…
Wednesdays, 11 CDT, for half an hour by ZOOM, online or dial in
August 12
Requesting Admission to Clearview Home and CS Nurse Scope of Services
August 19
Volunteer Opportunities – near and far
August 26
Discovery Bound – programs for ALL ages, guest speaker, Lori Selby
Save the Date!
Clearview Home Annual Gathering
ONLINE
Sunday, September 27, 2020
Reports, updates, and a talk by Dr. Shirley Paulson, PhD
How do early followers of Jesus speak to us today?
To find our more about giving incentives from the CARES Act (the Coronavirus Aid, Relief, and Economic Security Act), please click here.