&nbsp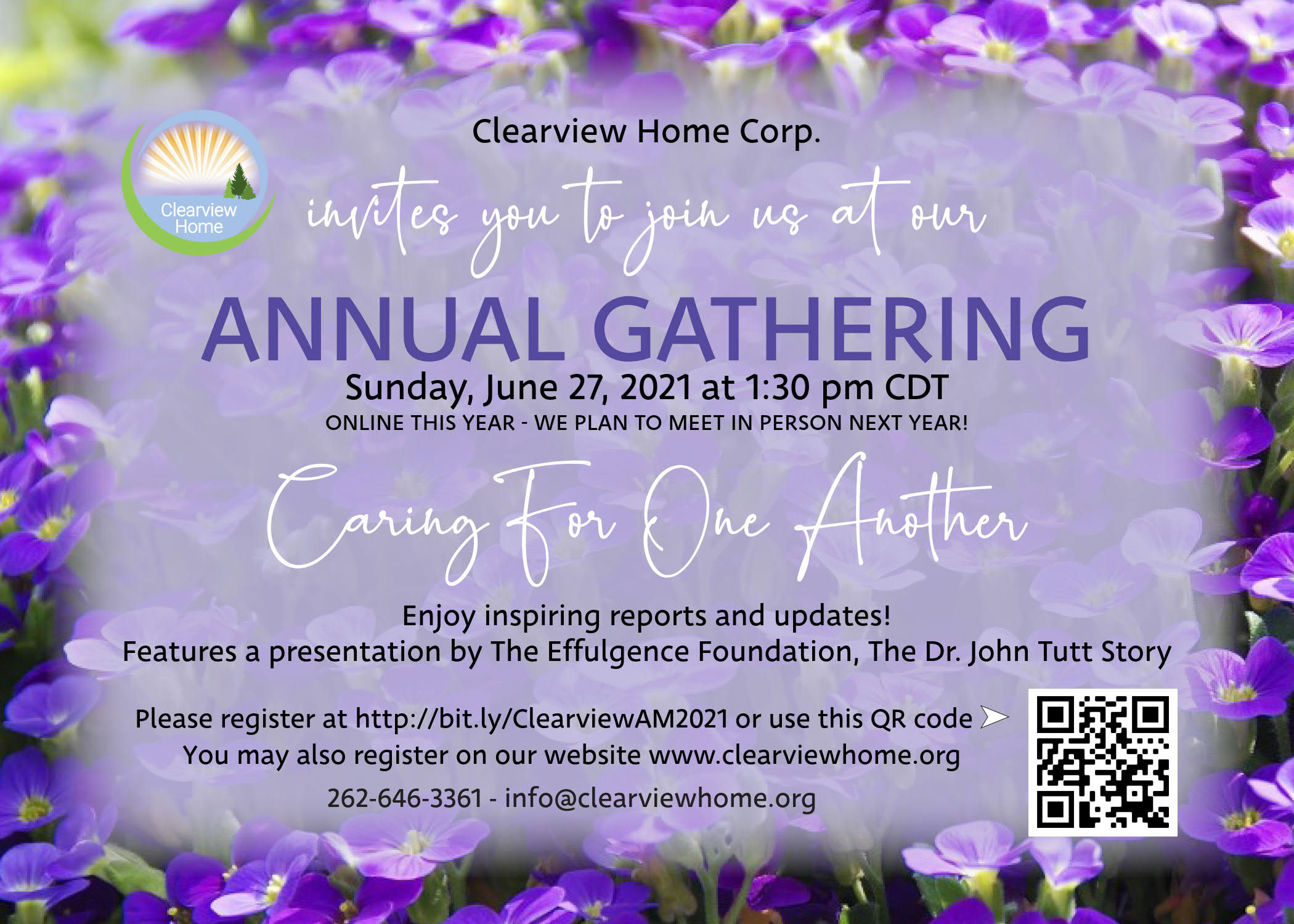 Come to Our Annual Gathering
Sunday, June 27, 2021 at 1:30 pm CDT
ONLINE THIS YEAR – WE PLAN TO MEET IN PERSON NEXT YEAR!
Enjoy inspiring reports and updates!
Features a presentation by The Effulgence Foundation, The Dr. John Tutt Story
To register for our Annual Gathering, please click the link. http://bit.ly/ClearviewAM2021
The Effulgence Foundation and Their Films
The Effulgence Foundation is an independent historical institution dedicated to the preservation of the history of early workers in Christian Science. To learn more about The Effulgence Foundation, visit www.theeffulgencefoundation.org.
About the Dr. John Tutt film: Dr. Tutt was a brilliant man with a promising career in medicine. In fact, he became a doctor when he was only 19 at the end of the 1800's. But his dissatisfaction with the unpredictability of medical practice, coupled with his own healing experience in Christian Science, turned him wholeheartedly to the practice of this Science and its unerring divine Principle—which, he said, answered all theological and medical questions for him. He became one of the most well-know lecturers and teachers of Christian Science in the 20th century.
This film is copyright protected, cannot be recorded, and will not be included in the replay.
New Goal For the Spring Forth  Matching Campaign!
$17,000
Thanks to new sponsors, we are able to offer a larger goal and extend the opportunity through July 31st!

We love our volunteers!
A carload of people and plants arrived Monday morning to bring more beauty and variety to our gardens and walkways. The Peace Garden has tripled in size and the patios have colorful pots of flowers. Church members from Illinois and Wisconsin joyfully worked together to support our sanctuary indoors and out. Thanks so much!